As India is currently facing the second wave of covid 19 in many places lockdown has been imposed to control the increasing no of covid cases. As this is not the ideal time of car launches various automobile manufacturers have decided to postpone the launches of their new cars. Manufacturers like Skoda, Maruti Suzuki, Hyundai, Mercedes Benz, ISUZU and Audi have postponed their launches. Most car manufacturers who were going to launch their new car in the month of April have postponed their launches by more than a month. The most anticipated and confirmed launches of this month were the new Skoda Octavia, Hyundai Alcazar, Mercedes Benz GLA, ISUZU D-Max V-cross and MUX. The Maruti Suzuki celerio and Audi e-tron are the other vehicles which were going to be launched in the month of May but have been postponed till mid-2021 and June 2021.


Skoda Octavia
Skoda has confirmed to postpone launch of the fourth-gen Octavia that was slated for an April 2021 due to ongoing covid pandemic. The new Octavia will get a 2.0 L Turbo Petrol engine with 190bhp of max power and 320Nm of max torque with a 7 speed DSG gearbox and will get an updated interior and exterior styling with updated features.
Hyundai Alcazar
Hyundai had earlier confirmed a date for the launch Creta based 7-seater SUV, the Hyundai Alcazar. The Alcazar launch was scheduled for 29th April but due to current covid scenario the launch has been postponed to the end of May. The SUV will be offered with a petrol and diesel engine option with manual and automatic gearbox to choose from.
Mercedes Benz GLA
The 2nd gen Mercedes Benz GLA was going to launch in the early May 2021 but now the plan has been postponed. The newly updated entry level SUV from Mercedes Benz will be offered with a 2.0 L Turbo diesel engine with FWD and AWD and a 1.3 L Turbo Petrol engine.
Maruti Suzuki Celerio
The updated Maruti Suzuki celerio hatchback was set to launch in May 2021 though its launch has been postponed. The 2nd gen Maruti Suzuki Celerio is expected to have all new interior and exterior styling and with 2 engines on offer first is the 1.0L 3 cylinder Petrol engine and a more powerful 1.2 L 4 cylinder petrol engine with a max power of 83bhp.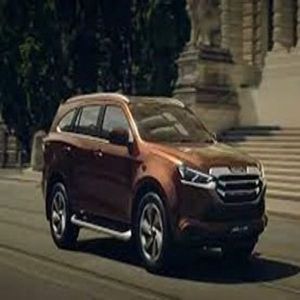 ISUZU
The new offering from ISUZU the new Isuzu D-Max V-Cross pickup and MUX SUV. This new SUV's will have an all-new BS6 compliant 1.9-litre turbo diesel engine with a choice of an automatic or a manual transmission. However the launch dates for these SUV are yet to be announced.
Audi e-tron
Audi's first all-electric vehicle in the Indian market, the e-tron SUV, was originally scheduled to launch in May 2021 but has now been postponed to launch by June. The launch dates could change depending on the ongoing COVID-19 conditions. The all new audi e-tron is powered by two electric motors and an all-wheel drive system. These motors provides enough power to quickly accelerate the SUV from 0 to 100kmph comparable to sports car.
Do you want to buy a new car? Click on
Buy new car
Buy Cars Online is India's first multi-brand online showroom and the best online car selling portal which provides amazing discounts and offers on the cars.
You can use our car recommender tool to understand your needs. To understand the best car for yourself, use our
Car Recommender tool
.
Use Buy Cars Online android App for a better experience. You can download the app from
Google Play Store
. Buy Cars Online has been recently awarded for Top 20 most promising automobile portals in India by SiliconIndia. Read the magazine by clicking on
20 Most Promising Automobile Portals – 2018
.
To read the complete article click on
Buy Cars Online
.
#AutomobileManufacturersPostponedTheirLaunches #Skoda #Hyundai #Mercedes #MarutiSuzuki #ISUZU #Audi #SkodaOctavia #HyundaiAlcazar #MercedesBenzGLA #MarutiSuzukiCelerio #IsuzuDMaxVCross #IsuzuMuxSuv #AudiETron