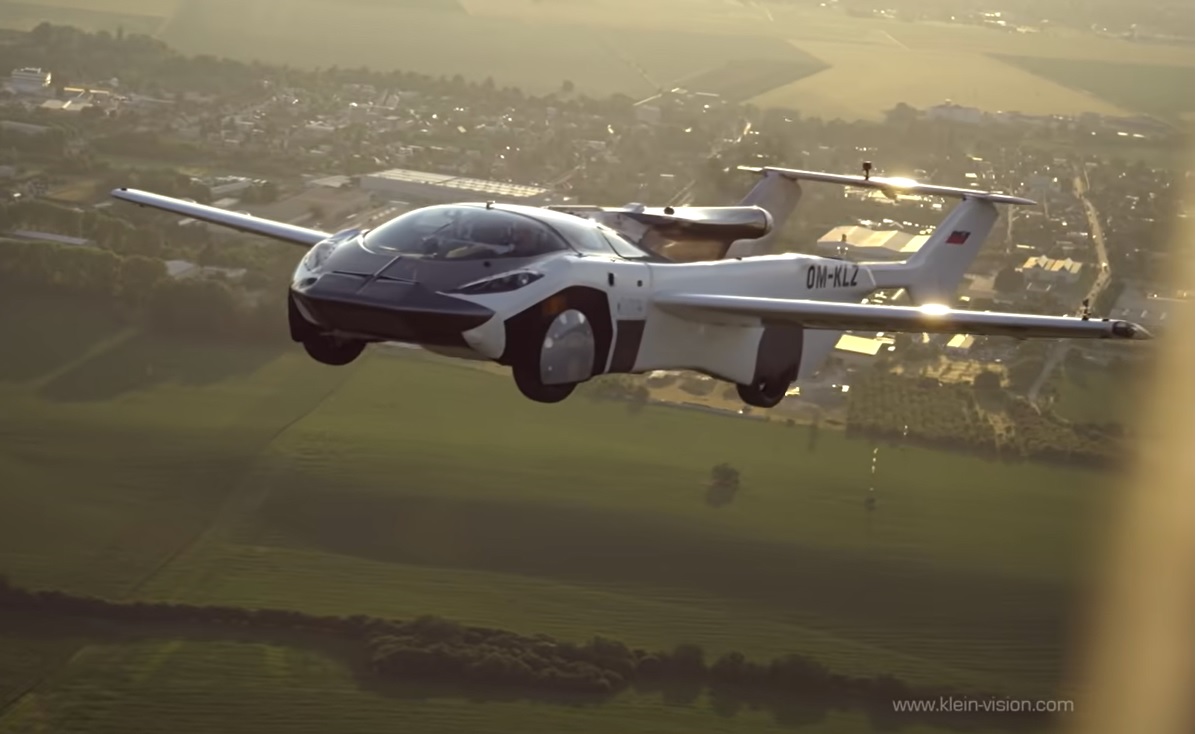 Flying cars are not fantasy anymore, but reality.
The flying car, AirCar, can race at a speed of 170 kmph and fly a distance of 1,000 km at an altitude of 8,200 ft.
Advancement in technology enabled flying cars to be a reality. Flying cars have been elusive as they are very difficult to develop. Dutch company Pal-V's Liberty became the world's first road-legal flying car last year and now another flying car has scripted history by completing the first ever inter-city flight. Klein Vision's patent-protected AirCar has become the first flying car in the world to fly between two airports. The flying car took off from Nitra airport and landed at Bratislava international airport. Journey was covered in 35 minutes. Invented by Professor Stefan Klein, the AirCar was converted from an aerial vehicle to a car in just three minutes and driven to Bratislava downtown from the airport.
AirCar is equipped with a BMW engine and runs on regular petrol-pump fuel. The company behind AirCar, Klein Vision, says the prototype has taken about two years to develop and cost "less than 2m euros" (£1.7m) in investment.
There would be huge demand for flying cars in coming years. There are few car manufacturers also working on Flying Car concept.
Buy Cars Online is India's first multi-brand online showroom and the best online car selling portal which provides amazing discounts and offers on the cars.
You can use our car recommender tool to understand your needs. To understand the best car for yourself, use our
Car Recommender tool
.
Use Buy Cars Online android App for a better experience. You can download the app from
Google Play Store
. Buy Cars Online has been recently awarded for Top 20 most promising automobile portals in India by SiliconIndia. Read the magazine by clicking on
20 Most Promising Automobile Portals – 2018
.
To read the complete article click on
Buy Cars Online
.
#FlyingCar #AirCar #BuyNewCar #Newcar #BuyCarOnline #BestCarDeals #BuyNewCarOnline #NewCarPurchase #NewCarDeals #BuyACar #BuyCarsOnline #BestPriceOnCar