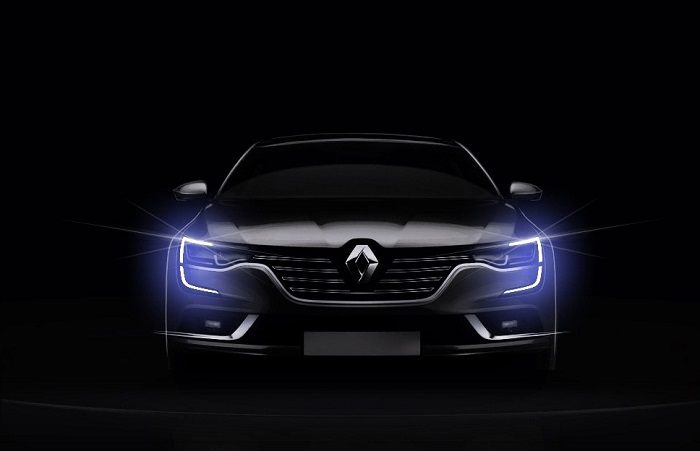 Renault is set to limit the top speed up to 180kmphon all its model which are on sale in the global market along with other added safety features so that this measures will help in reducing the road accidents. At the reveal of the company's Corporate Social Responsibility (CSR) roadmap on April 26, 2021 Renault Group CEO, Luca de Meo unveiled this plan.


New Safety measures by Renault
Renault has revealed that they are going to restrict the top speed on all its cars globally to 180kph – which is similar to Volvo. Along with the new speed limitation, the manufacturer are also planning to add new safety tech into the cars. These include a 'Safety Coach' that, as per the company, "will process road and traffic data to inform drivers of potential risks on their route and give real-time warnings."
Another safety feature known as 'Safe Guardian', which will "trigger automatically in the event of a clear and present danger" – such as when there is loss of control on the vehicle or when taking a corner too fast – and slow down the vehicle and "return to a safe driving mode." This could likely mean the presence of greater autonomous safety features on its cars. The company also proposed that their new cars would be equipped with sensors that would analyze driving data and provide drivers with safety scores, to help promote safer driving.
Renault aims to achieve carbon neutrality by 2050
Renault proposed their intentions of achieving zero carbon emissions which is also termed as carbon neutrality in the global market by 2050 and achieving the same in Europe by 2040.
Company aims in reducing the carbon footprint by 25% by 2022. The carbon footprint of a product is equivalent to the greenhouse gas emissions generated throughout its life cycle, from the extraction of the raw materials used to build it through to how it is processed at the end of its life cycle.
As well as reducing CO2 emissions in (tailpipe & fuels production) by 50% by 2030 in Europe. Because Renault wants to remain a positive contributor to the fight against global warming. They have set a challenge to reach zero CO2 impact by 2050 in Europe.
Renault India
Renault in India have their recently launched Kiger compact SUV, the company is planning to enter into the EV market in the upcoming years. But the company has not yet officially announced when they are going to launch their electric vehicles which they had shown earlier in India for the domestic market.
Interested in other car brands? Click on
Car Brands in India
Buy Cars Online is India's first multi-brand online showroom and the best online car selling portal which provides amazing discounts and offers on the cars.
You can use our car recommender tool to understand your needs. To understand the best car for yourself, use our
Car Recommender tool
.
Use Buy Cars Online android App for a better experience. You can download the app from
Google Play Store
. Buy Cars Online has been recently awarded for Top 20 most promising automobile portals in India by SiliconIndia. Read the magazine by clicking on
20 Most Promising Automobile Portals – 2018
.
To read the complete article click on
Buy Cars Online
.
#Renault #RenaultCars #TataTigor #TataTigorEV #MahindraEVerito #BuyNewCar #Newcar #BuyCarOnline #BestCarDeals #BuyNewCarOnline #NewCarPurchase #NewCarDeals #BuyACar #BuyCarsOnline #BestPriceOnCar